SPIRITUAL GROWTH MONTHLY DECEMBER 2019: "CORE ENERGY HEALING POWER PROGRAM" (LEVEL 4)
SPIRITUAL GROWTH MONTHLY DECEMBER 2019: "CORE ENERGY HEALING POWER PROGRAM" (LEVEL 4)
LEVEL 4: Applications For Specific Health Issues,
Money & Relationships!
Click on the links below to listen to this month's Weekly Messages: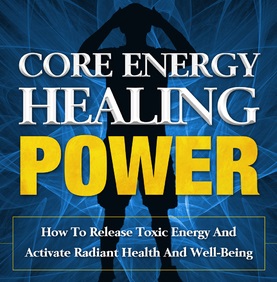 This month, we continue our exploration "Core Energy Healing Power". If you're new to the practice, begin with Level 1 to learn the basic procedure (September edition, below) before proceeding to Level 2 to "go deep" in the actual practice (last month's messages below).  This month, we'll continue exploring how to apply the technique to opening the floodgates to money/abundance and amazingly nurturing relationships! 🙂
This program demonstrates another type of signature teaching YOU could create and share with the world. We're excited to help you create YOUR signature teaching so you can begin teaching, sharing and earning!

WEEK 1: Practice Session – "Abundance, Welcoming Gratitude!"
Core Energy Healing Power is not designed to treat, diagnose or advise about any physical problem.  For medical issues, please consult with your doctor in the first instance and take whatever action is appropriate.  Core Energy Healing Power can help you deal with any emotional reactions that might be exacerbating pain and find inner healing and peace with whatever the body/mind is going through.