SPIRITUAL GROWTH MONTHLY MARCH 2020: "MINDFULNESS MEDITATION FOR STRESS & ANXIETY"
SPIRITUAL GROWTH MONTHLY MARCH 2020: "MINDFULNESS MEDITATION FOR STRESS & ANXIETY"
Click on the links below to listen to this month's Weekly Messages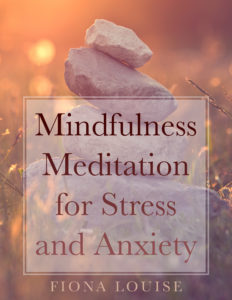 This month on SGM, we're excited to share a contribution from SGM Member, Fiona Louise — the "Mindfulness Meditation for Stress & Anxiety" Toolkit.
Mindfulness is not only the key to releasing suffering and identification with the "me" that suffers. It also dramatically deepens our sense of effectiveness, satisfaction and fulfillment in life moment-by-moment. Mindfulness in fact is the foundational practice and skill that underpins all spiritual growth — it is the doorway to a direct knowing of the Freedom and Truth of who we are.
It's time to fine-tune our mindfulness skills, so we can more deeply release negativity and bathe in the healing power of Presence and Inner Guidance!
For those members inspired to teach, share and earn, this contribution/audio program demonstrates another potential yield for your signature teaching. Check out our step-by-step teacher training program "Awaken The Guru Within".  We're excited to help YOU create your signature teaching so you can begin teaching, sharing and earning!