SPIRITUAL GROWTH MONTHLY SEPTEMBER 2019: "CORE ENERGY HEALING POWER PROGRAM" (LEVEL 1)
SPIRITUAL GROWTH MONTHLY SEPTEMBER 2019: "CORE ENERGY HEALING POWER PROGRAM" (LEVEL 1)
LEVEL 1: Introducing The Basic Core Energy Healing Technique
Click on the links below to listen to this month's Weekly Messages: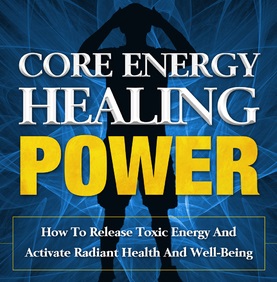 This month on SGM, we're excited to share "Core Energy Healing Power" with you — a powerful qigong-based practice to release toxic energy and activate radiant health and well-being, with Matthew Clarkson. This is a phenomenal practice that can help you heal all kinds of stress and "dis-ease". It's good to do a little every day before your meditation. However, if you've been holding suffering in the body for a long time, then you'll want to really immerse yourself until you have the breakthrough you're looking for! 🙂
This program demonstrates another type of signature teaching YOU could create and share with the world. We're excited to help you create YOUR signature teaching so you can begin teaching, sharing and earning!
Core Energy Healing Power is not designed to treat, diagnose or advise about any physical problem.  For medical issues, please consult with your doctor in the first instance and take whatever action is appropriate.  Core Energy Healing Power can help you deal with any emotional reactions that might be exacerbating pain and find inner healing and peace with whatever the body/mind is going through.
Upcoming next month: "Core Energy Healing Power – Level 2:
Guided Practice Audios & How To Release Pain & Resistance Reactions"