WELCOME, YOUR MEMBERSHIP IS NOW ACTIVE!  WOULD YOU LIKE TO TEST-DRIVE FULL MEMBERSHIP FOR JUST $1?
WHAT DO I GET AS A FULL MEMBER OF SPIRITUAL GROWTH MONTHLY?
FULL ACCESS TO "MAXIMIZE YOUR WELLNESS"
(AND ALL UPCOMING 7-DAY CHALLENGES!)
"Maximize Your Wellness" is a 7-Day Challenge designed to strengthen your internal energy, immunity, and connection to Source.  It is a powerful fusion of our 3 "Qigong Power" programs and great FUN!
Free Scholarship Members - have access to the Challenge ONLY during the first 7 days of their membership.  Each Daily Session expires after 24 hours.  🙁
Full Members - you may take this re-take this Challenge ANYTIME you want, as many times as you'd like! The Daily Sessions do not expire, so you can always pick up where you left off.  Full Members also have complete unrestricted access to all UPCOMING Challenges and Events! 🙂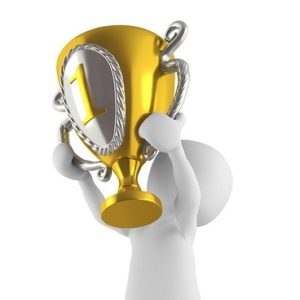 FULL ACCESS TO

THREE

COMPLETE "QIGONG POWER" PROGRAMS FOR ABUNDANT WELL-BEING, CORE-LEVEL HEALING, AND UNSHAKABLE INNER STRENGTH!
(Full Unrestricted Access)
Skyrocket your vibration in 15 minutes per day with this dynamic 3-step "Abundant Energy" ritual!
This outrageously fun routine combines uplifting music, energized "breath-walking", gratitude, visualization, and meditation to raise your vibration to a new level of joy! A great, all-round practice to support positive emotion and well-being, delivered in a fun "21-day challenge" format. A great start to your day and/or warm-up for another practice!
Powerful qigong-based practice to release toxic energy and activate radiant well-being!
This is a phenomenal practice to release all kinds of stress, negative emotion, and underlying "dis-ease" from the body/mind. It's good to do a little every day before your meditation. However, if you've been holding emotional suffering in the body for a long time, then you'll want to immerse yourself until you have the breakthrough you're looking for!
A simple, powerful practice to heal your body, build inner power, and fully align with Source Energy!
A great all-round qigong practice to relax and release tension while building core confidence and energetic vitality. The practice begins with slow, gentle movements to relax and allow Qi to flow.  Then, beginning with the easiest of postures, standing meditation is practiced to "store" vital energy and build inner power!
GIVEN THE CORONA-VIRUS SITUATION...

FOR A LIMITED TIME - YOU GET A FREE "FIND YOUR CALM CENTER" HEALING SESSION!
(Powerful 30-Minute Healing Session via Phone or Video)
You'll meet with one of our friendly coaches via Phone, WhatsApp or Zoom to:
* Release fear, worry, negative self-talk, and expectations.
* Find your calm center and access your inner "Wisdom Mind".
* Learn a simple 3-step mindfulness technique to easily return to your Center anytime you want.
For a limited time, this session is a welcome gift for Full Members of Spiritual Growth Monthly.  The value of this session is $50 and it is yours free whether or not you choose to stay with SGM after your trial! 🙂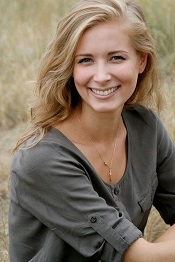 PLUS:
UNRESTRICTED ACCESS TO
ALL "FULL MEMBER" RESOURCES

THAT BUILD YOUR ENERGY, IMMUNITY, AND CONNECTION TO SOURCE!
GET INSTANT ACCESS TO ALL OF THE ABOVE!

START YOUR 7-DAY "FULL MEMBER" TRIAL OF SPIRITUAL GROWTH MONTHLY NOW FOR JUST $1!
For a limited time, you're also getting a 30-minute "Find Your Calm Center" 1-to-1 healing session (whether or not you choose to stay with SGM after your trial!)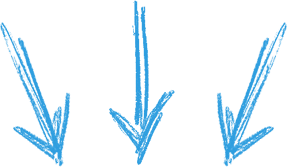 CLICK THE SIGNUP BUTTON BELOW TO BEGIN YOUR TRIAL:

Thank you! 
We rely on the kind support of members to continue sharing our free wellness and spiritual growth resources as widely possible. Right now, more than ever, the world needs each of us to work towards conscious leadership. Thank you -- for your support -- and for being part of the solution our world desperately needs!

You're In Control
Your 7-day trial is $1 and begins immediately after clicking "Sign Up". After that, membership dues are just $27 per month for as long as you wish to continue. For peace of mind, you can cancel anytime inside your own PayPal account (or contact us if you prefer). You'll automatically retain your membership privileges for the remainder of the period.

Satisfaction Guarantee
You may inform your Wellness Facilitator at the end of your first session if you are not satisfied and receive a refund. If you have not attended any sessions, you may contact us within 14 days and receive a refund for your last payment.

What payment methods?
You can use almost any payment method with PayPal. PayPal adds an extra layer of security online and gives you full control. If you do not have an account, you will be guided through a one-step setup when you click the Sign-Up button. Everything is more secure.
LET'S DEFEAT THE ROOT CAUSE OF THE CORONAVIRUS TOGETHER!
The antidote is for each of us to make spiritual practice and wellness the number ONE priority.  Will you join us?