GROUP MEDITATION RECORDING:
"EXPLORING HEART-CENTERED OPEN-FOCUS!"
On this recent call, we explored the power of "space awareness" to facilitate pleasurable body sensations and deep meditation. The guided meditation is called "Heart-Centered Open-Focus" and was read from "The Open-Focus Brain" by Jim Robbins and Les Fehmi.

So, relax, turn your speakers up, and enjoy! 🙂
Can you imagine DOUBLING the peace and emotional stability you're feeling in the next seven days? 🙂

To celebrate Galungan Festival here in Bali, we are offering something very special.  For the next few days, you can receive a
FREE

"Unshakable Inner Peace" 1-to-1 coaching session where we'll work together to:
Create a clear vision of what you truly want for your health, energetic stability, and spiritual well-being (including dependents and close relationships).
Uncover hidden challenges

that may be sabotaging your results in your meditation, health, and wellness.
Create your customized checklist

of the easiest, highest-leverage, and most fun things you can do to cause your complete and total transformation.
You will complete the session renewed, reenergized, and re-inspired to live a life of health, happiness, and deep fulfillment you deserve! 🙂
Here's How This Works
Normally $100, you'll receive the "Unshakable Inner Peace" coaching session for FREE when you test-drive our Spiritual Growth Monthly community today for just $27.
Remember, the 1-to-1 session is yours just for trying out Spiritual Growth Monthly -- no worries whatsoever if you don't want to stay with SGM after the first month.  You may cancel anytime inside your own PayPal account (or contact us).
After signing up below, you'll be redirected to our online calendar to book your "Unshakable Inner Peace" coaching session.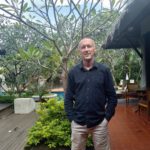 You'll also have full access to a treasure-trove of qigong, meditation, and wellness resources to enjoy inside Spiritual Growth Monthly.
For your peace of mind, you are fully protected with my satisfaction guarantee...
If you don't complete the "Unshakable Inner Peace" session feeling renewed, reenergized, and re-inspired, just let me know before the end of the session for a full refund.  In other words, all the risk is on us so you can reap the full benefits of this rare opportunity to accelerate your inner transformation!
So, if you're open to a new world of inner peace, freedom, and fulfillment, simply fill out the form below to begin: 
[op_scroll_enhancer style="3" margin="0" element="" hover="" padding="0" speed="800" effect="swing" animation="bounce"][/op_scroll_enhancer]

Thank you! 
We rely on the kind support of members to continue sharing our free wellness and spiritual growth resources as widely possible. Right now, more than ever, the world needs each of us to work towards conscious leadership. Thank you -- for your support -- and for being part of the solution our world desperately needs!

You're In Control
For peace of mind, you can cancel anytime inside your own PayPal account (or contact us if you prefer). You'll automatically retain your membership privileges for the remainder of the period.

Satisfaction Guarantee
You may inform your Wellness Facilitator at the end of your first session if you are not satisfied and receive a refund. If you have not attended any sessions, you may contact us within 14 days and receive a refund for your last payment.

What payment methods?
You can use almost any payment method with PayPal. PayPal adds an extra layer of security online and gives you full control. If you do not have an account, you will be guided through a one-step setup when you click the Sign-Up button. Everything is more secure.