Launch And Grow Your Online Business Today!
Launch And Grow Your Online Business Today!
Back to Teach, Share & Earn!
Imagine your own online business serving the planet and generating monthly income for you.  There are many ways to do this.  The key is to find the right way for YOU!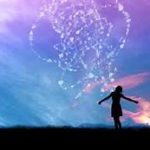 For example, what if you had your own membership program with 500 members paying you $10 – $100 per month? Another possibility is creating your own best-selling e-book or audio program. We've been doing this online since 2005 and would LOVE to work with you if you have an uplifting, "spiritually aligned" message to share with the planet! 🙂
We can potentially save you a lot of time and hassle since we already have everything in place and our technology platforms are ready-to-go for your website.  Your online program could be up and running for you in matter of DAYS, and if it's good match, we will promote your program to our list. For more information, click here to book a conversation or "mindfulness brainstorming" session.