Teach, Share & Earn!
Teach, Share & Earn!
At Spiritual Growth Monthly, we know the highest level of mastery is when you share the love and teach! We suggest every level of student (especially beginners) can begin developing your signature teaching now (if you want to!)
Even if you don't feel ready to share it yet, it will benefit you greatly.  That's because the act of teaching (and even preparing to teach) helps to clarify your understanding. Also, it is incredibly powerful to hold in mind a goal beyond your "personal" transformation.
There are 3 ways we can support you in creating your message, sharing it with the world, and earning a great income!
1) Create Your Signature Program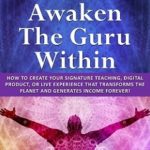 Follow this step-by-step program to create a signature teaching that serves the planet and generates income for you FOREVER. After going through this program, you will hold a blueprint and building block to create ANY type of digital product or live experience in your own business!  Click here to access "Awaken The Guru Within".
2) Share Your Message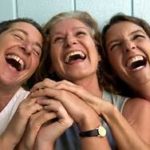 If you like, you may share some of your work on SGM as a comfortable "step up" to a wider audience. By your alignment and courageous action, you're encouraging others to step-up and share! When everyone is a powerful, effective teacher, we transform the planet together!  Click here to learn more about sharing your gifts on SGM.
3) Launch Your Online Business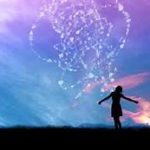 Imagine having your own online business that serves the planet and generates income for you? There are many ways to do this.  The key is to find the right way for YOU.  For example, what if you had a membership program with 500 members paying you $10 – $100 per month? Another possibility is creating your best-selling e-book or audio program. We've been doing this online since 2005 and would LOVE to work with you if you have an uplifting, "spiritually aligned" message to share with the planet! 🙂
We can potentially save you a lot of time and hassle since we have many things figured out and our technology platforms are ready-to-go.  Your online program could be up and running for you in a matter of DAYS, and if it's a good match, we will promote it to our list. For more information, click here to book a conversation or "mindfulness brainstorming" session with a Facilitator.