Teach, Share & Earn!
Teach, Share & Earn!
At Spiritual Growth Monthly, we know the highest level of mastery is when you share the love and teach! We suggest every level of student (especially beginners) can begin developing your signature teaching now (if you want to!)
Even if you don't feel ready to share it yet, it will benefit you greatly.  That's because the act of teaching (and even preparing to teach) helps to clarify your understanding. Also, it is incredibly powerful to hold in mind a goal beyond your "personal" transformation.
There are 4 ways we can support you in creating your message, sharing it with the world, and earning a great income!
1) Create Your Signature Program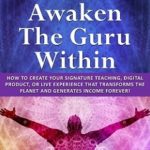 Follow this step-by-step program to create a signature teaching that serves the planet and generates income for you FOREVER. After going through this program, you will hold a blueprint and building block to create ANY type of digital product or live experience in your own business!  Click here to access "Awaken The Guru Within".
2) Share Your Message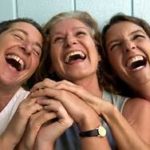 If you like, you may share some of your work on SGM as a comfortable "step up" to a wider audience. By your alignment and courageous action, you're encouraging others to step-up and share! When everyone is a powerful, effective teacher, we transform the planet together!  Click here to learn more about sharing your gifts on SGM.
3) Launch Your Online Business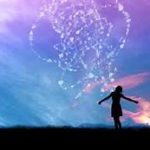 Imagine having your own online business that serves the planet and generates income for you? There are many ways to do this.  The key is to find the right way for YOU.  For example, what if you had a membership program with 500 members paying you $10 – $100 per month? Another possibility is creating your best-selling e-book or audio program. We've been doing this online since 2005 and would LOVE to work with you if you have an uplifting, "spiritually aligned" message to share with the planet! 🙂
Attention "wellness" teachers, trainers, authors, and speakers… seeking to pivot into more online sales and sharing! We are now sharing a free "clone" of our online membership platform, Spiritual Growth Monthly – designed to deliver content and generate predictable income online.

This will save an inordinate amount of time, money, and energy, so you can launch quickly and focus on what the planet desperately needs right now.  Your online program could be up and running for you in a matter of DAYS, and if it's a good match, we will promote it to our audience. For more information, click here to learn more.
4) Share SGM and Enjoy 20-50% LIFETIME Commissions!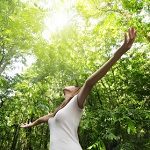 When you signup as an affiliate, you get a unique "referral link" to share free SGM resources with your community. Of course, everyone who participates benefits, whether or not they choose to upgrade.  The best part is that you receive a 20-50% commission on ALL present and future sales from the members you refer.
This is a huge win for everyone, not only new members! Your commissions can quickly add up to a stable, predictable income!  Only Full Members and established businesses with a large audience can participate in our affiliate program at this time.