Wellness Sessions, Healing & Mentoring Support
Wellness Sessions, Healing & Mentoring Support
Click the Button to Book Your Next Session:
UPDATE: Given the Coronavirus situation, ALL members (regardless of your current membership level) receive ONE additional 1-to-1 "Wellness Session" this month as a courtesy!  Click the button below to book: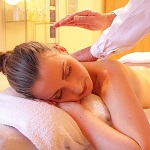 Our highly experienced Wellness Facilitators and Mentors can help you release grief, fear, and other barriers to happiness and success. They can also help you envision your inspired dreams, discover your true calling, offer personal practice guidance, or simply listen with an open heart. 🙂
This is your opportunity to…
Release sadness, grief, fear, and anxiety
Get unstuck, clear limiting beliefs and stuck mind-sets
Gain clarity, perspective, and support
Connect with Core Intention
Clarify your calling and what you're here to create
Get practice suggestions specific to your needs
Overcome even life-long issues with incredible ease
Open to universal abundance and new possibilities
When you meet with your Facilitator on the Phone or via Video/Zoom, the intention is simply to "show up" and give you space for whatever you want for yourself. It's not necessary to "overthink" the session in advance, but rather we suggest simply "showing up" with an open mind, ready to receive additional value and insights that will help you.
Click the Button to Book Your Next Session:
Core Members receive one "Wellness Session" per month. Freedom Members one session per week, PLUS unlimited Laser Sessions (and more). You can update your membership plan from inside your Members Home account page. And if you ever want more sessions (or have any other special requirements) you can also discuss with your Facilitator during your next session or conversation.
UPDATE: Given the Coronavirus situation, ALL members (regardless of your current membership level) receive ONE additional 1-to-1 "Wellness Session" this month as a courtesy!  Click the button below to book: