Welcome to SGM –Follow This Simple 3-Step Guide to Achieve Your #1 Spiritual Growth Goal!
Welcome to SGM –Follow This Simple 3-Step Guide to Achieve Your #1 Spiritual Growth Goal!
1.

Intention

2.

Define

3.

Explore
STEP 1: What Do You Want?  Set Your Intention And Discover How SGM Can Help You Get There!
Welcome to Spiritual Growth Monthly -- the home of meditation and spiritual growth -- it's great to have you with us!
Our goal is to provide you ongoing insights, inspiration, tools, and support to help you reach your spiritual growth goals. In this world that demands so much of us, we can all use a little expert guidance and support--as well as a community of like-minded people who get what you're about!
Let's begin with what SGM is, how it works, and the three steps that will radically accelerate the achievement of your number one self-growth goal. In fact, our goal for you is that you will achieve your #1 self-growth goal in HALF the time it would have taken you without SGM membership. I know that's a bold claim, so please listen to this message carefully, because it will help you get the most from your membership experience.
Now, you may be here because you've purchased one of our programs. If so, you came to this community because you have in mind a specific result that you most want to create in your life. I'd like you to bring that goal to mind now. Is it to. . .
Lower your stress or learn to meditate?
Attract more abundance, peace, or love in your life?
Raise your energetic vibration?
Clear anxiety, overwhelm, and inner blocks?
Now I'd like you to write down a short statement of intent.
In other words, what do you want? If you knew anything was possible and you could not fail, what do you want to create in the next 6-12 months?
Write it in present tense language as if it has already happened. For example...
"It is now [date 12 months from now]. I'm calmer and more at peace than ever before in my life. I've learned how to meditate and I've been practicing this with joy for the last 6 months every morning. I'm now seeing how my life transforms when I relate to it from a place of calm clarity. I am more present in my relationships and enjoy them so much more. I am not as reactive in stressful situations. I notice opportunities for abundance and feel inspired to act on them. My whole life seems more purposeful, magical, and alive!"

Go ahead and write down your Statement of Intent.
Now let's talk about how to manifest your statement of intent...
With our many combined years teaching meditation, mind-body training and spiritual growth, we've seen first-hand what makes the difference between those who make little progress and those who make quantum leaps forward.  You will succeed if you do the following two things:
1. Create a daily practice that works for you.

Practice is really the most powerful secret for creating real results in your life. That's because we are what we practice. The challenge is that the initial phase of a new practice can be challenging. That's why we're going to help you lay a solid practice foundation and guide you every step of the way.

2. Engage with a community of like-minded people to support you.

Support for your practice is essential in a world that constantly pulls you away from your best intentions. We're here to encourage your practice, let you know that you're not alone in this, and give you the belief that you can do it!
So, how will Spiritual Growth Monthly help you take these steps?
Put simply, SGM is your online community of mind-body practice. We're here to remind you of your best intentions every week, give you cutting-edge insights and tools, answer your questions, and provide a supportive community to encourage you that you can do this!
After setting your Spiritual Growth Intention, the next thing you'll want to do is to get started with your own daily practice. Set aside a little time each morning or evening. Something short like 10-20 minutes in the morning is great to begin with. 
We suggest you begin exploring member resources that help you calm your mind, raise your energetic frequency, and align with Source Energy. You'll want to choose whatever tools help you feel good (or at least feel better). Simply check out the resources that call out to you as fun, interesting or something to explore:
As an SGM Member you have access to our Foundational Qigong Power Program and Guided Meditation Toolkits through the link at the top of the site.
The Meditation Toolkits are also great resources when you have a specific goal or state of being you want to accomplish quickly.  Each Toolkit grows an aspect of your energetic vibration, a quality you wish to embody, or an experience you wish to manifest in the world. The Toolkit Collection includes:
Energy Meditation Toolkit relaxes you deeply, heals you down to the cellular level, and cultivates vital energy.

Healed and Happy Heart Toolkit nurtures self-love and love for others and heals your heart.

Inner Clearing Toolkit releases negative thoughts, beliefs and emotions.  Creates more inner calm and space.

Manifesting Meditation Toolkit aligns you with your Spiritual Purpose so you manifest what your soul desires.

... And we'll be adding more in the coming weeks and months!
Above all, have fun and begin to explore the practices we've assembled for you!
Our intention is that you will quickly master your personal practice... FULLY realize the truth of who you are.... and become a shining light for all to see!
Whenever you feel inspired to do so, we encourage you to explore the "Teach, Share & Earn" opportunity that's here to support aspiring spiritual growth teachers and mentors.  You'll know when you're ready! 🙂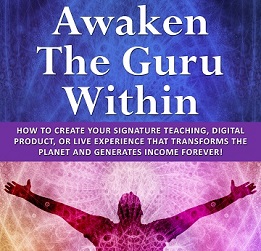 Here you'll go through our "Awaken The Guru Within" program,  guiding you step-by-step in creating YOUR signature teaching, digital product, or live experience!  You can follow this step-by-step program to create your own signature teaching that serves the planet and generates income for you FOREVER.  You may even share your teaching with our supportive SGM community to gain valuable experience and feedback as you bring your message to the world.  
If it feels like you're not there yet, that's totally okay! 
Just ENJOY your personal spiritual growth practice and know that the next level is already included for you in your membership. 
By the way, wherever you find yourself, you are NEVER alone!
As a new Core/Freedom member, we have gifted you a FREE 30-Minute "Getting Started" Mentoring Session with one of our spiritual growth mentors! This will help clarify your Core Desire, statement of intention, and the practices and tools that will serve you best.  This is your opportunity to receive compassionate support and guidance and ask any practice-specific questions.   Your mentor will simply "show up" to support you in whatever you want for yourself.  ?
In addition, your Core Membership gives you ONE 30-minute mentoring session every month through the "Ask Mentor" link (Freedom Members, one session per WEEK plus unlimited Laser Coaching sessions!)
We encourage you to call on our mentors to support you, whether you think you need help or not!  They are highly experienced guides here to serve and bring the best out in you.  They can can help you clear energetic blocks, envision what you truly want to create in life, find your true calling, or simply listen with an open heart. 🙂
As a member of SGM you're also part of a community of like-minded people who will support you. To interact with your fellow members, you can ask questions and share your experiences in the Comments section under each Weekly Message. Our members are people like you, who are sincere about living their dreams and highest purpose.
Every month we bring you the very best material in the field of spiritual growth to help you continue learning and expanding. The best part is that we condense it down into 4 Weekly Messages for you to listen to or read each Sunday (or anytime that works for you). We share only what is tried, true, and effective--the best insights, tools, and practices to help you realize your Greater Potential.
You'll get a wide range of material from month to month -- from ancient wisdom to the latest research, along with a healthy dose of inspiration. As we explore this material together, you'll realize that you are part of a consciousness movement that is greater than our individual selves. We come to SGM to make spiritual practice a powerful force in our own lives and in the world around us.
We feel you're going to love all the good things coming to you as an SGM Member! 
If you're prepared to "play full out," SGM will get you off to a fantastic start in your practice and radically accelerate the results you came here to create. To get the most out of this, you'll want to make a commitment to "play full out" with us for at least 6 months. If you do that, we can guarantee you'll get the results you're looking for and much more.
So, how do you get the most out of SGM?
1. First, define your INTENTION. Set a 6-12 month Spiritual Growth Goal you would like to achieve and write it down.

2. Begin to define a daily practice to support you in achieving your goal. (We'll give you more specifics on how to do this effectively through the link below).

3. New Core/Freedom members, register for your FREE 30-Minute "Getting Started" Mentoring Session (and on-going Mentoring).

4. Log in every Sunday to listen to or read the Weekly Message (we'll send you an email every Sunday to remind you, but be sure to log-in anyway).

5. Whenever you feel inspired, explore the "Teach, Share & Earn" opportunity and "Awaken The Guru Within" step-by-step program.  (While becoming firmly established in your Truth and Practice are primary, we suggest that every level, even beginners,  can begin developing your signature teaching.... but only if you feel inspired to do so!)
Join our ongoing Members Discussion in the Comments section under each Weekly Message. This is a great way to share what's on your mind, ask questions, and get to know your fellow members.
Finally, keep in mind that you'll get out of SGM what you put into it....
Your personal practice of the insights, tools, and techniques are the key to your personal transformation. We encourage you to make a 6-12 month commitment to SGM to give yourself a solid opportunity to benefit from what your membership offers. We're confident you'll find yourself more peaceful, positive, enlightened, and inspired with each visit.
Before you get started, take a moment to write down your statement of intention....
If you knew anything was possible and you could not fail, what do you want to create in the next 6-12 months?
Write it down...
Then click the button below to proceed to Step 2:
1.

Intention

2.

Define

3.

Explore