Core Energy Healing Power!
Core Energy Healing Power!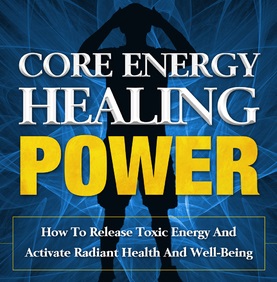 "How To Release Toxic Energy And Activate Radiant Health & Well-Being"
Getting Started With Core Energy Healing Power
Spiritual Growth Monthly, the home of meditation and spiritual growth practice, proudly presents "Core Energy Healing Power" — a powerful qigong-based practice to release toxic energy and activate radiant health and well-being, with Matthew Clarkson.
Backed by neuroscience, there is a growing body of research in the west supporting what ancient healing traditions have known for millennia -- that many physical and emotional conditions can be greatly improved when we balance the underlying emotional and energetic body/mind systems.
Make no mistake -- "Core Energy Healing Power" is a highly simple and effective practice for releasing all kinds of stress, trauma, and internal barriers to happiness. It's good to do a little every day, or if you've been holding emotional suffering in the body for a long time, then you'll want to immerse yourself until you have the healing breakthrough you're looking for!
Simply start with the first session and go through them in order. When you get reliably get to a good-feeling state, proceed to the Applications For Abundance. Above all, enjoy it! 🙂