ARE YOU INSPIRED TO CONTRIBUTE?
ARE YOU INSPIRED TO CONTRIBUTE?
At Spiritual Growth Monthly, we know the highest level of learning is when you share the love and teach! When you share your experience, wisdom and compassion in this supportive environment, everybody benefits:
Our members are enriched by receiving a new spiritual teaching perspective! (The more perspectives we receive, the deeper and more powerfully we learn and master our practice together!)
By teaching (or even preparing to teach) you're gaining the highest level of understanding, insight, and mastery!
You have created a signature presentation that can generate income for you FOREVER! (You now hold a blueprint and building block to create ANY type of digital product or live experience in your own business! Wow!)
The audience you attract (and everyone you touch) will benefit tremendously, both now and in the future!
By your alignment and courageous action, you're encouraging others to step-up and share their gifts with the world! (When everyone is a powerful, effective teacher, we transform the planet together!)
To share your teaching with our Spiritual Growth Monthly community, you don't have to be perfect!
But it is important that you have attained a good level of understanding, stability and competency in your spiritual growth practice.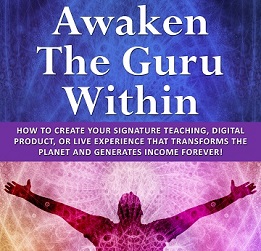 If you don't yet feel ready to teach, that's good to acknowledge! We recommend you continue your spiritual growth practice and continue supporting your community until you feel a clear and undeniable calling.
For every level (even beginners) we suggest you can begin developing your signature teaching now, even if you don't yet feel ready to share it.  Why?
Because teaching (and preparing to teach) helps to clarify your understanding, AND, it's incredibly powerful to keep in mind a greater goal than our individual transformation.
Begin by going through our step-by-step teacher training program, "Awaken The Guru Within: How To Create Your Signature Teaching, Digital Product, Or Live Experience That Transforms The Planet And Generates Income Forever!"
If you feel ready to teach NOW and you're inspired about this opportunity to share on SGM, please send a proposal using the form below.
Sorry, it seems you don't have access to this?
If you are already a member, please ensure you are logged in.
If you're not already a Core or Inner Freedom Member, click here to learn more about Spiritual Growth Monthly and here to upgrade your membership plan today.
If you think something is not working correctly, or would like some help,
click here to contact our friendly team.