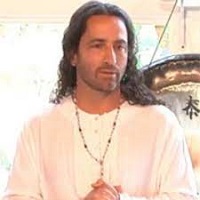 Michael Mirdad – Affirm The 'Best Ever' For Your Life (But Not Too Much!)
"We should have affirmations for our new life — we really should! But they shouldn't be beyond our reach. Why even say you're interested in doing something if you're not? …And then some say 'I won't even do any of them' — that's depressed!" ~ Michael Mirdad.
Michael Mirdad is a spiritual and metaphysical teacher, keynote speaker, self-help and new age author, and an intuitive healer and counselor who specializes in Christ consciousness, spiritual mastery, healthy relationships, sacred sexuality, spiritual healing, and A Course in Miracles. Michael's work focuses on soul-level healing, spiritual mastery, creating healthy relationships, and awakening Christ Consciousness (our divine selves). He is commonly referred to as a "teacher's teacher" and a "healer's healer" and is greatly respected for his ability to share personal guidance and the deepest teachings in a clear, applicable manner.