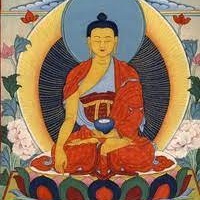 The Ancient Teachings Of Pure Land Buddhism | Asangoham
Pure Land Buddhism can be traced back to the ancient sutras, specifically the Sukhāvatīvyūha Sūtras. These sacred scriptures narrate the story of Amitābha, the celestial Buddha of Infinite Light, who makes a profound and transformative vow. He pledges to create a Pure Land, a realm devoid of suffering and obstacles, where beings can diligently strive for enlightenment.
Asangoham offers beautifully crafted narrations that explore spirituality and philosophy, accompanied by soulful audio effects that will help you fully immerse yourself in the experience.