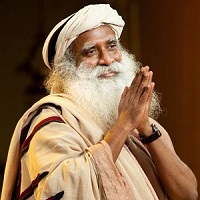 How Can We Overcome Possessiveness in Relationships? | Sadhguru Answers
How Can We Overcome Possessiveness in Relationships? | Sadhguru Answers
In this video, Sadhguru opens our minds to the truth about possessiveness. Can we really overcome the feeling of possessiveness in our relationships? And how can we we use this process productively to shatter illusions and hasten spiritual growth?
In this video, Sadhguru destroys concepts of "what works" and reveals the key to knowing the right thing to do, for you and the people around you, in every situation…
Sadhguru Jaggi Vasudevis a realized yogi, visionary, and a profound mystic of our times who has dedicated himself to the physical, mental, and spiritual wellbeing of all people through Yoga and meditation. He is the founder of Isha Foundation, a volunteer-based non-profit organization with over 300 centers worldwide.