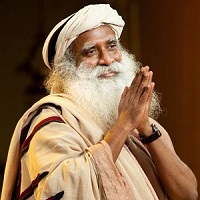 On Characters and Creating Characters | Sadhguru Answers
On Characters and Creating Characters | Sadhguru Answers
"Because you are a character doesn't mean that you have character!" ~ Winston Wolfe in the movie Pulp Fiction.
Sadhguru hilariously cautions against typecasting yourself into a character in the name of self-improvement or self-advancement.
Sadhguru Jaggi Vasudevis a realized yogi, visionary, and a profound mystic of our times who has dedicated himself to the physical, mental, and spiritual wellbeing of all people through Yoga and meditation. He is the founder of Isha Foundation, a volunteer-based non-profit organization with over 300 centers worldwide.