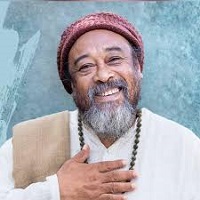 Shortcut to Freedom | Mooji
Shortcut to Freedom | Mooji
In this powerful Satsang, Mooji points us beyond the mere intellectual understanding of his pointers to the direct experience of the timeless now.
"I'm not pointing you to a path of pain,
but a path of discovery.

You're not just living life,
you are life itself.

You are consciousness, you are the God Self,
we are whole, and wholesome.

Know you are the Self,
know you are One—
let yourself dissolve."
Mooji is a Jamaican spiritual teacher based in the UK and Portugal. He gives talks (Satsang) and conducts retreats. His followers describe Satsang as a "meeting in truth" where people come from all around the world, to ask questions about life, and seek peace and meaning.